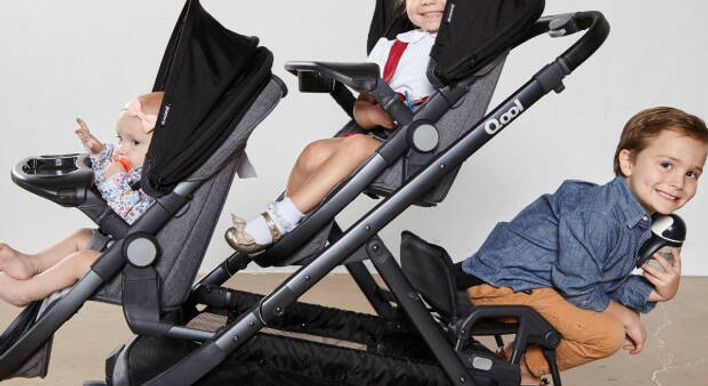 Tires are tough enough for bumpy roads, wheels sealed against dirt and debris, and a smooth ride for sleeping littles, thanks to the front suspension. Stash your diaper bag, toys, and whatever you pick up cruising the mall — we saved you plenty of space.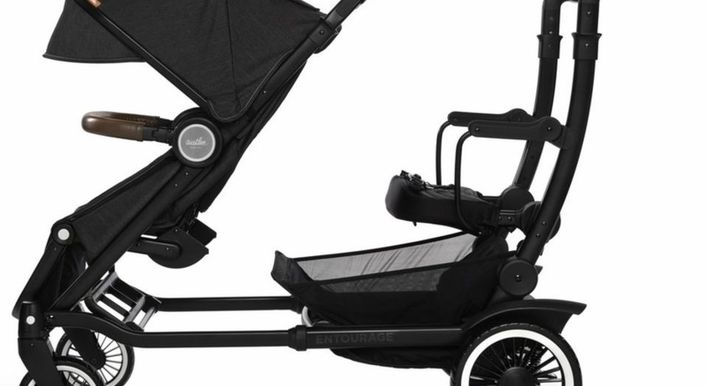 The seat has five recline positions and an adjustable calf support to accommodate children from birth to 40 lbs.
Included leatherette belly bar,height-adjustable handlebar, Generous canopy with sun visor
Shock-absorbing dual suspension, Never-flat tires
The jump seat can be stowed or deployed with one hand
Integrated platform rider allows the child to stand and ride without compromising your stride 50lbs max
FOR WALKING DISTANCE OF THE PARKS ONLY - NOT TO BE FOLDED
NO FOOD OR DRINK IN THE STROLLER, AND THERE IS NO PARENT CONSOLE OR CHILD TRAY FOR THIS STROLLER.
REPLACEMENT COST: 1098.00 RETAIL STROLLER
REPLACEMENT COST: 299.00 RETAIL PLATFORM/RIDER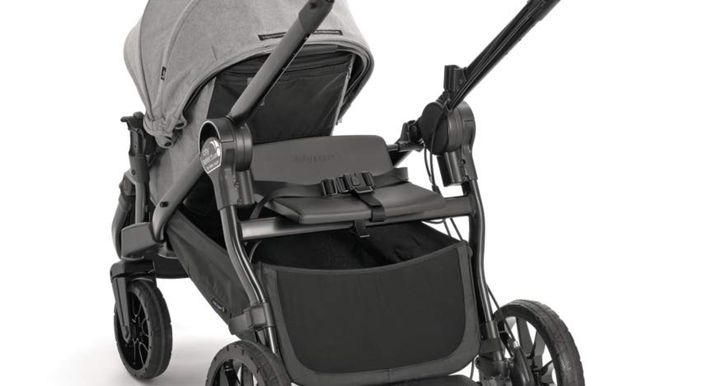 40 lbs Main Seat 55lbs Bench Seat
The City Select® LUX convertible stroller with the bench seat so your older child (55lbs) can hop a ride. All-wheel suspension and a decelerating hand brake provide increased comfort and control for this all-terrain stroller. The included seat and footrest attached to the stroller so your child to get in and out on their own. A contoured non-slip seat with 3 point harness keeps your child comfortably riding. An older child can hitch a ride